As a Search Firm, recruiting and connecting quality, experienced industrial plant, engineering, construction and equipment personnel for the wood products building materials and renewable energy industry. We have experience working with the most skilled industrial employees for the past 35 years.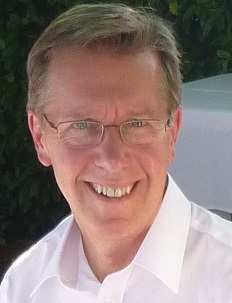 Our experience includes supporting all wood products industries for operations, engineering and machine and equipment suppliers for Biomass Energy, Furniture, Flooring, Pulp and Paper, OSB, OSL, MDF, Particleboard, Hardboard, Laminating, Plywood, Sawmills, Lumber, LVL, I-Joist, Cabinets, WPC, Wood Pellets. Our experience started in the 1970s when many composite wood products industries where in their early development. Top Wood Jobs is a "Human Search Engine" for Quality Candidates and Jobs.
We grew up with the advancements in process controls, computer systems and today's management systems. We know what it means to do with less, and we understand the technical knowledge required for the highly competitive market place of today. We have made contacts with the best in the industry and know where to find them to support plants with all their needs either full time or for individual projects.
Top Wood Jobs supplies recruiting services and connections for the wood products industry.  Through years of networking in the forest products industry we have developed long-term relationships with some of the highest skilled individuals in wood products.  We understand what is required for successful wood products operations from designing facilities through the design, start up and operation of these plants. We strive to provide the top full time or part-time candidates to our clients while providing employment for experienced and highly skilled candidates. We can provide either full time or part time support, either one individual or a team by getting you connected to the Top personnel in the industry.
Contact us if you want a job working for the Top Forest Products Industry Companies or you need quality recruiting for temporary or full time support now. Contact Top Wood Jobs if you want to team up with Top Wood Jobs with your own personal skills or your company's services, whether it be engineering, consulting and equipment supply for the wood products industry. Contact us if you need a recruiter that understands what you need, and how important it is to be responsive, and professional supplying you Top experienced and skilled candidates that you need now. So from your employment needs to problem solving solutions Top Wood Jobs is the only name you need to remember!
Recomendations for George Meek - Owner Top Wood Jobs
Consultant / Recruiter - Top Wood Jobs LLC
John Burns
Site Manager at Ainsworth Engineered
I have only been dealing with George for around one year, but enough time to realize his dedication to the task at hand. He does not waste time of clients or candidates by providing unsuitable leads as he has an extremely good feel for what their real needs are. I can certainly recommend his services, whether you are a client looking for someone specific to fill a position or you are a candidate looking for one. October 10, 2012, John was George's client
Scott Westlund
Key Accounts/Marketing/Member Service Manager at Sheridan Electric Cooperative
George has proven to be an outstanding and honest person driving home meticulous drive and perfection. He is driven to do the "right thing" in my encounters with him in the past, quickly achieving results. I will quickly endorse George on these qualities in the role he is working in. January 27, 2011, Scott was with another company when working with George at Top Wood Jobs LLC
Todd Love
Owner, Carolina Electrical Resources LLC
I met George Meeks while I was maintenance superintendent at Chester Wood Products. George was working with plant management personnel to develop a maintenance program and to help supply key positions for plant management. George was very dedicated to his work, and his communication skills were excellent, and I have no problem recommending George for your engineering or recruitment needs. October 3, 2010, Todd was George's client
Chuck Stevens
CEO at Mid-Florida Consulting
George's background in maintenance and his attention to detail provided excellent results. He worked very well with all the staff and is a man of unquestionable character. October 1, 2010, Chuck was George's client
Josiah McDill
Engineering Manager, Houston Operations at Zeppelin Systems USA
I have known George since 2000 when we both joined Louisiana Pacific, Corporation. Of all his talents, what strikes me most is his passion for his work and his absolute integrity. George is an excellent people person, and someone you can trust. He clearly has strong manufacturing process knowledge of the various building materials products. He does an excellent job maintaining a vast network of connections in the forest products industry. I would highly recommend George for recruiting and consulting. September 14, 2010, Josiah worked directly with George at Top Wood Jobs LLC
Katherine Wong
Client Solutions Manager at AIRINC
George has demonstrated his expertise in helping Greenheart Resources, a subsidiary of Omnicorp Limited (Hong Kong listed company), with huge operation in South America. Within short time period George has identified a number of great candidates for 10+ positions. We understood the challenges in motivating candidates to relocate to South America while George successfully inspired the candidates to come forth to us with high interest level. We highly recommend George and Top Wood Jobs service to you and very happy to be one of his references. February 6, 2010, Katherine was George's client
Michael Strickland
Executive Recruiter at Michael Strickland & Associates LLC
George and I have known one another and worked together for over six years. I have found George to be a person of integrity, dedication and honesty. George is very knowledgeable about facility maintenance and maintenance systems and this firsthand knowledge along with his personal attributes is why he is a successful in his business. January 11, 2010, Michael was with another company when working with George at Top Wood Jobs LLC
 For more: Recomendations for George Meek
 Industries Include: 
All Primary Processing Wood Products and Forest Industry
Biomass Energy
Flooring
Hardboard
I-Joist
Laminating
LVL
OSB
OSL
MDF
Particleboard
Plywood
Resins and Adhesives
Sawmills and Lumber
Wood Pellets
WPC - Wood Plastic Composites
150619